Grown by Nature. Fueled by Science. 
Lucid™ is a premium nootropic+mushroom drink that heavily focuses on BOTH to help boost your peak performance and optimize the way your body operates.
Our stacks include:
🍄 Mushroom Stack (2,000mg): 
Lion's Mane, Tremella, Cordyceps and Maitake (chai/matcha) or Turkey Tail (coffee)
⚡ Nootropic Stack (2,200mg - 2,875mg): 
Alpha-GPC, L-Theanine, BCAA, L-Tyrosine and Ginkgo Biloba
💩 No Fillers Like Those Other Guys Use
Made from USDA organic mushroom extract made from 100% fruiting bodies. No mycelial biomass. No starch. No oats or grain as fillers. Period.
🔬 Lab Tested
Third party lab tested for pesticides, metals, allergens and mycotoxins.
👑 Serious Dosage
Gram for gram, Lucid delivers more than x2 the dosage of active ingredients than many other brands. (See the chart for yourself)
Lucid Coffee
A super powered USDA organic coffee that delivers a deep & rich flavor of espresso notes and backed by a double stack of functional mushrooms and nootropics. Your morning brew has never FELT so good.
Lucid Chai
Dive into the aromatic world of our Chai, rich with exotic masala spices that will dance on your taste buds. Drink it as a tea or turn it into a latte that will warm your soul and upgrade your body at the same time.
Lucid Matcha
Step into a heightened state of bliss with our Ceremonial Grade Matcha, a powerful green tea that delivers a balance of energy and tranquility so you can get sh*t done while maintaining a state of zen.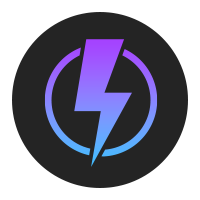 Energy Upgrade
Unlock a new level of long lasting stable energy with increased laser focus & mental clarity.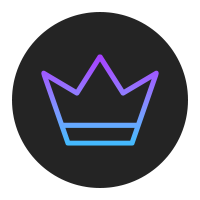 Superior Quality & Dosage
Lucid contains the highest quality & largest dose of active ingredients than any other product.
Focus on Longevity
Adaptogens work to improve immune system function, gut health & overall wellness.
Vibe Check
Reduce levels of stress on the nervous system that coffee brings. Eliminate jitters & crashes.
Let customers speak for us
Mushrooms for your body
Functional mushrooms have been used by ancient civilizations for thousands of years. They boost our immune system, gut health, energy and so much more. Thousands of science backed case studies have surfaced showing how beneficial these magical superfoods can be for our overall health.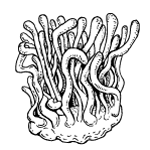 Nootropics for your mind
Nootropics are known as "cognitive enhancers". They are intended to boost many aspects of brain function such as memory, alertness, focus and even positively affect mood. Fun Fact: Caffeine is also considered a nootropic.

L-THEANINE
For Energy Stabilization.

How Do Others Stack Up with Lucid? 👑
Our goal was simple. How can we create the most superior product possible in nearly every way? This is why Lucid stands in a lane of it's own.
MORE THAN JUST "MUSHROOM COFFEE". 🍄⚡
Lucid isn't just about health, it's about performance. It's the first and only brand to heavily focus on both Functional Mushrooms AND Nootropics. They are a "super fuel" for your brain, used to boost cognitive function, memory, increase focus and even enhance physical performance. Combining these stacks with caffeine has shown us some incredible results both short term and long term. This is why we chose to set the bar higher.
Two week review
So far I noticed my sleep has become more consistent and I am sleeping past 4 am. I have noticed my attention span is longer. Ill fill you in on more details in the coming month.
Happy so far
Second month and happy with results so far. Feel energized without the jitters
I really like it!
I've been drinking this almost every day for the past 3 months. I really like it. It has a very earthy, full flavor. It mixes pretty well (I add dietary fiber and collagen to mine in the morning). I will say I do miss the astringent taste of regular matcha sometimes but that is really my only complaint. It makes me feel good, no jitters or anything. So much so that when I have regular coffee, it makes my head hurt. I definitely recommend it!
Yummy and Healthy!
Thank you so much for making this mushroom soup so delicious! I have been trying to find an alternative to coffee.
It tastes good but
It tastes good but I think I will go back to Lucid coffee flavor. I'm happy I have it in the mix and tried something new.
Frequently asked questions
What's the difference between "regular" coffee and Lucid super coffee?

Lucid's proprietary mushroom stack + nootropic stack deliver a plethora of benefits, including enhancing calmness, sharper focus, immune support, gut health, digestion, and more. All of this with half the caffeine of normal coffee, no jitters, and sustained energy without the crash.
But other mushroom coffee brands taste more like regular coffee.

Let's get real for a moment. If other brands tastes a lot like regular coffee.... it most likely is! Many brands put the lowest possible amount of mushrooms in their servings to make the highest possible profit, most don't even state it on the label. Always read the label! Lucid delivers the highest dose of mushrooms AND nootropics possible at 4,000mg per dose because we are serious about creating a product that works. Mushrooms have an earthy tone and it's inevitable that you will notice. If you detect no earthiness in any brand you try, you're probably getting little to zero in your serving. However, we did a lot work on our formulation to find all the right elements that harmonize those earthy tones with the deep flavors of Coffee, Chai, or Matcha. If you want to see the real data, take a look at our comparison chart above.
What makes Lucid different from other mushroom infused beverages?

While most other brands solely focus on medicinal mushrooms (which is great), Lucid focuses brings a new dimension in combining a powerful dose of both medicinal mushrooms and nootropics into your system. This promotes an even higher level of healthy functioning of your body and mind.
How much caffeine is in the Lucid beverages?

Each Lucid beverage contains less than half the amount of caffeine as regular coffee and energy drinks:

- Lucid Super Coffee: 45mg

- Lucid Super Chai: 35mg

- Lucid Super Matcha: 42mg
What are Nootropics?

Nootropics are a class of substances that are believed to enhance cognitive function, including memory, creativity, and motivation. Sometimes referred to as "smart drugs" or "brain boosters", people use nootropics to improve their cognitive performance, particularly for tasks that require focus and concentration. They may also be used to boost mood and reduce stress and anxiety. Nootropics have been around for a while but have recently sparked booming trend.
Are medicinal mushrooms the same as psychedelic mushrooms?

No. Medicinal mushrooms, also known as functional mushrooms, focus on different types of benefits, and have no psychedelic properties. Will you feel magical after drinking a cup? The chances are good.
Can you consume while pregnant or breastfeeding?

If you are pregnant or breastfeeding, we recommend that you consult with your physician before drinking it.